Telescopic Sink Storage Rack
Get Rid Of Bacteria By Keeping Your Sink Clean & Tidy All The Time!
Are your dish brushes and rags dry? A damp cloth will breed a lot of bacteria endangering the safety of you and your family.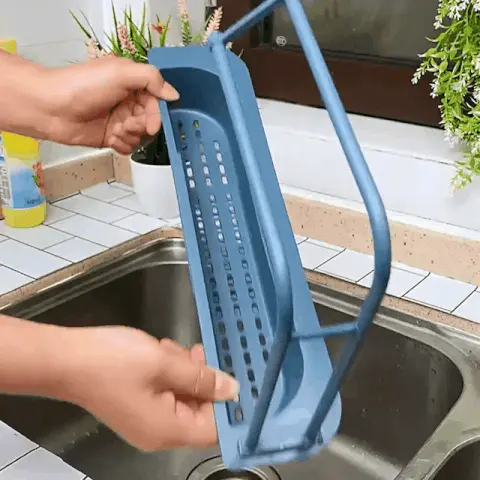 Extensible Design – It can meet different needs, adaptable to different sink sizes, freely adjust the length, can be large-capacity storage.
Breathable Drain – Designed with a ventilated drain to make sure that there are no bacteria that will harbor. No unwanted water reserver, no bacteria.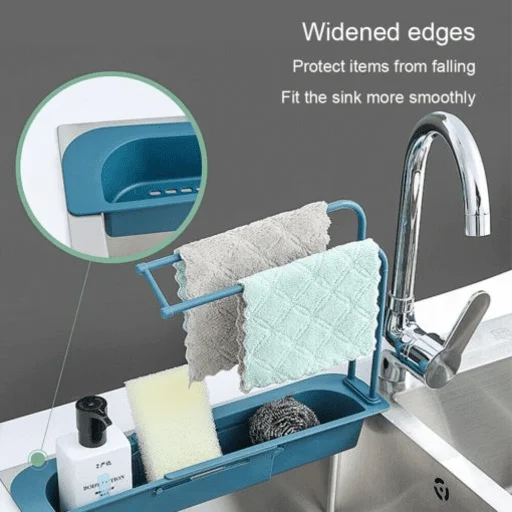 Towel Bar – The towel bar is designed to keep the wiping cloths dry, ventilated, clean, and hygienic.
Innovative Storage – The storage rack can hold a dishwashing liquid bottle, hand sanitizer, ball brush and etc.