UV Smart Robot
World's First Bacteria Killing Robot is Pocket-sized and ready for travelling .
Meet your new best travel buddy! This is due to the exposure to more bacteria and germs than normal in your daily life. We don't want you to suffer!
To sanitize and disinfect any surface, place the handle cover on the Robot and pick it up to clean with ease! It will only use the bottom UV-C lights so your eyes will be protected, and with no mess and no chemicals, it is safe to use around pets and children! Sanitize hotel pillowcases, toilet seats, light switches, bathroom fixtures, TV remotes, and more in Handheld Mode.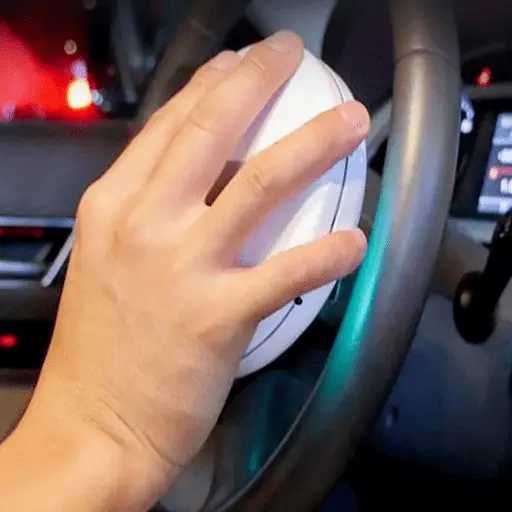 In your home, you can use Robot to sanitize toys for your children and pets, disinfect messy areas, and sanitize devices like cell phones, keyboards, tablets, and the interior of cars.
Convenience – It is light and easy to use, and you can just turn it on and go!
Pocket Sized – Convenient travel size, lightweight and easy to pack!
Extra Power Bank – Need quick charging on the go? It is also a portable charger!
Healthy Life – Don't get sick when traveling!
Press and GO – For clean, safe beds just press power and leave it alone!
Stay Healthy – kills 99.99% of germs and bacteria and helps prevent the spread of airborne viruses !