Non-stick BBQ Grill Mat
Our grill mats can keeps your food from falling between the grates or sticking to the grill!,and oil drips onto the wood carbon to create smoke.Our grill mat is very smooth and will not stick to food easily,It makes you look like a pro ,enjoy a better barbecue.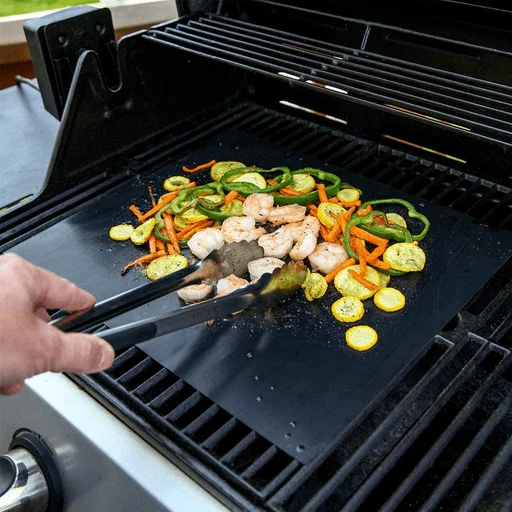 Our grill mat is very easy to clean. When you finish the barbecue, you just need to wash it with clean water and dry it in the sun. Then you don't need to worry about dirty barbecue grill.They can withstand temperatures up to 500 degrees Fahrenheit and will not burn. Keep your family safe with a brand you can trust.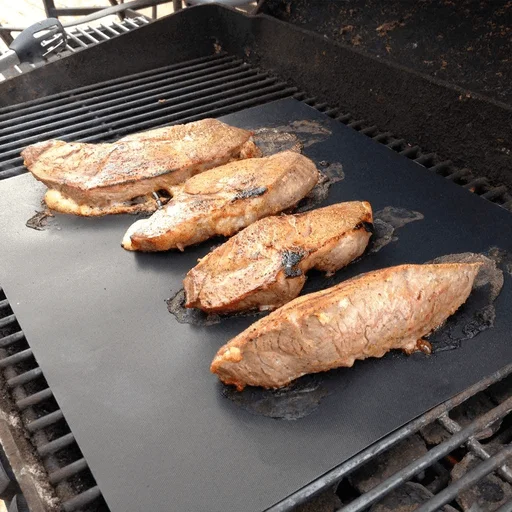 It has passed LFGB food-grade certification, which is harmless to food and makes your diet healthier.Thicker grill mats dose not mean better. We have tested it numerous times to get the best thickness we can get at the moment, and to ensure enough heat resistance so that the food you grill will still tastes better.