Avocado Pitter/Slicer
Avocados taste great, they're healthy and unfortunately, they can be messy to prepare. Say goodbye to the hassle and mess with our Avocado Slicer and Pitter. Easily slice and pit any shape or sized avocado.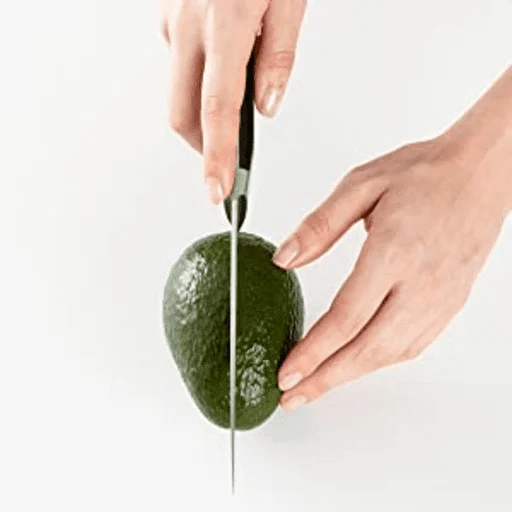 Step 1 – Cut the Avocado
Ensure that your avocado is ripe by pressing on the skin – the avocado should slightly give with pressure. Using a sharp knife, slice your avocado in half, lengthwise.
Step 2 – Remove the Pit
Place the loop end around the pit. With a gentle scooping motion, remove the pit. Don't throw away the pit – it can help prevent your guacamole from turning brown.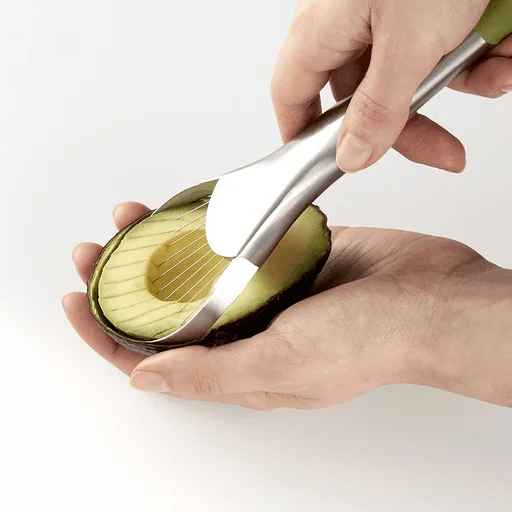 Step 3 – Slice the Avocado
Position the slicer over the larger end of the avocado. With light pressure, insert the slicer into the fruit and pull towards you, slicing through and scooping the fruit from the skin.