USB Woodworking Engraving Pen
Wood carving made effortless and precise!
Create beautiful wood carvings & decors making use of this USB Woodworking Engraving Pen handheld and cordless power drill tool for wood carving, grinding, engraving, and sculpting. It can create beautiful wooden masterpieces of intricate designs.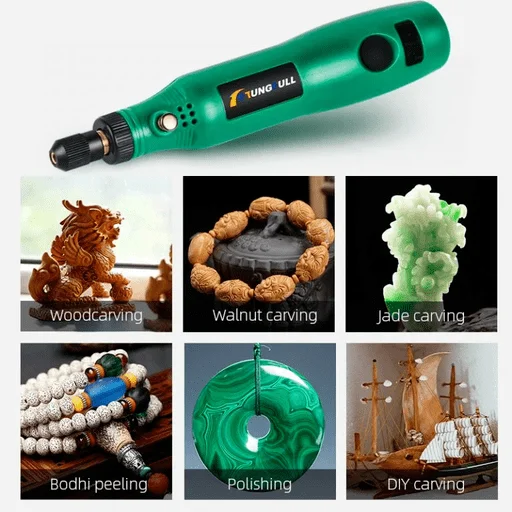 HIGH PRECISION ABILITY – It can create carves and hollows of intricate shapes with ease and precise details. It really helps to make wood carving smooth and accurate. It comes with multiple carving bits for a more flexible work output!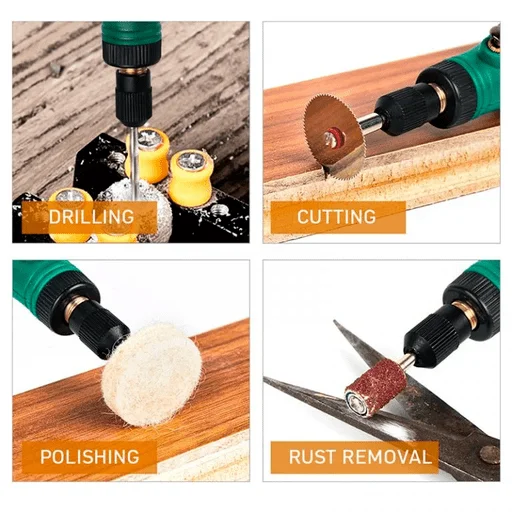 MULTI-FUNCTIONAL – It can engrave, grind, drill, cut or polish to clean wood masterpieces. This is also useable for stone engraving.
USER-FRIENDLY DESIGN – It is small and very handy that makes it easy for the user to hold it. It can also be carried to your place of work because it is very handy.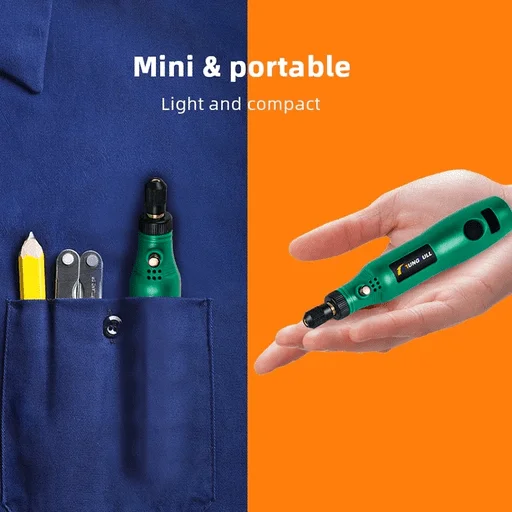 GIFT MATERIAL – This makes an amazing gift for DIY enthusiasts or craft fans!