LED Light Makeup Mirror
Adjustable three light colors, more comprehensive makeup and skin care, clear solution to defects, bright light but not dazzling.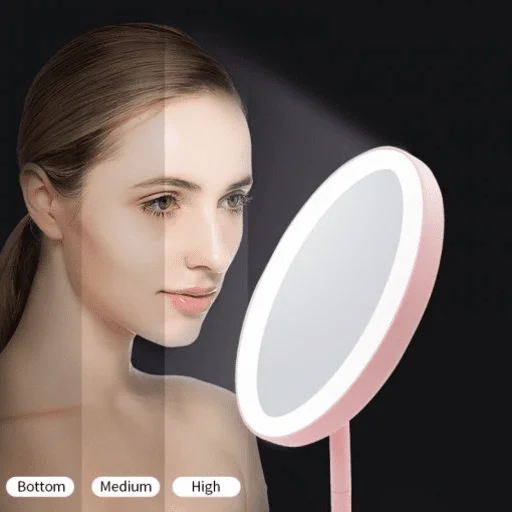 This makeup mirror is equipped with LED light, which can supplement the luminosity of your makeup and skin care, so that you can see the skin problems on your face more clearly, so as to achieve better makeup and skin care effect.
HD mirror, can rotate at 90°, to meet your needs of different angles, USB charging, you can use mobile power or even laptop to charge it, don't worry because it can't be used without electricity.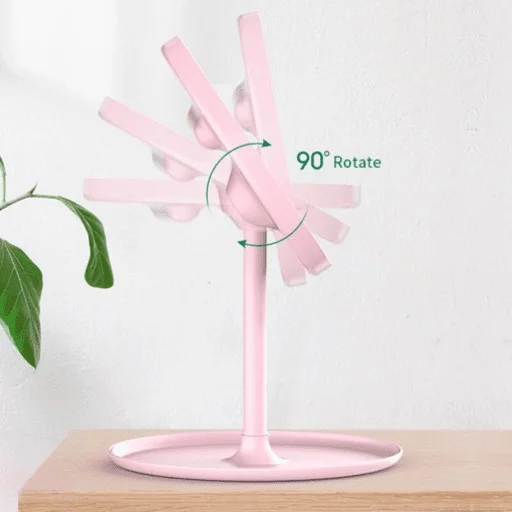 LED LIGHTS – Makeup mirror is designed with natural and soft lights. The high definition, see how exactly your makeup will look in various lighting situations like daytime, evening, home and office environments, bright but not dazzling, protecting your eyes. See clearly your face and make a flawless makeup.
3 LIGHT SOURCE OPTIONS – Fully meet the needs of all your different makeup with 3 different lighting options ( warm yellow, daylight and cool white ) , such as the makeup for daily, party, photography and so on.
INTELLIGENT SWITCH DESIGN – Smart Touch makes it easy to adjust the light to any brightness you need, Keep pressing the switch, the light of the touch screen mirror will gradually become brighter or darker, so you can select the best brightness you need by the LED mirror.
PORTABLE CARRYING – With portable and easy-carry design, this vanity makeup mirror will be definitely a perfect travel partner for you. USB charging supply operated can get rid of all worries about the power limit, you can finish your flawless makeup wherever you go and let this vanity mirror to witness your beautiful moment.
GIFT -A perfect personal makeup mirror, a perfect gift for moms, girlfriends, daughters, ladies.