Adjustable Lid Opener
No struggling to open bottles anymore!

With this Adjustable Lid Opener, you can EFFORTLESSLY open the TIGHTEST jars & bottle caps within seconds!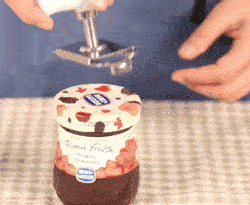 No more pressure or struggle to open the lids.
Very simple and fast to use to open cans, bottles, tins and jars, very convenient.
An easy and safe way to open any sizes cans, the can will be open in seconds.
The lid lifts off safely, without any sharp edges or twisting.
The magnet on the opener would adsorbs the cover and then carefully remove it.