Self Plant Waterer
Grow healthier plants by preventing over or under watering.Automatically water your plants up to 2-3 weeks, perfect for vacation and useful to your plants.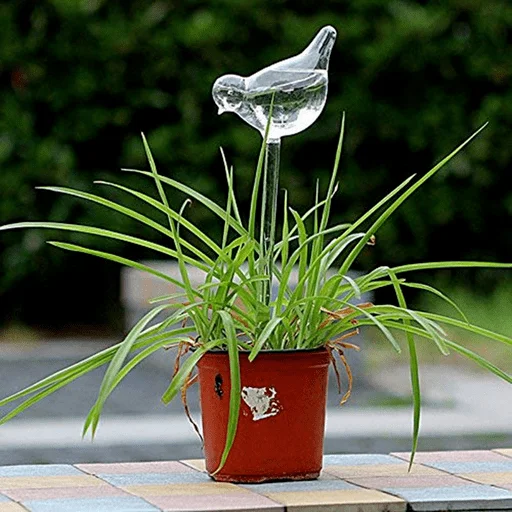 Simple to Use: Just push the tube into soil. the water will be slowly emitted and automatically watering your plants without the need to set.
Beautiful bird design hand blown glass watering globes, also designed to decorate your home,garden,backyard
3 bird clear durable glass. prevented from breaking in polyfoam box.
varieties of potted plants, houseplants, patio plants, hanging plants and outdoor gardens.
How to use:
1.Make a hole in the soil first, this will help to avoid soil clogging the cube
2.Fill the globe with water
3.Insert the tube into the hole you made in the soil
Tips:
To prevent dirt blocking water out, you can use wet wipes or a piece of cloth for wrapping the water outlet.