Bike Chain Oiler Roller
Bike Chain Oiler Roller is an incredible tool for the basic care of your bike chain.
Smart, small and always with you – whether on the bike tour or in your commuter bag. Refillable with the chain oil of your choice. Leak-proof and easy to handle. It just takes seconds and your bike is ready for the next trip. Without dirty fingers!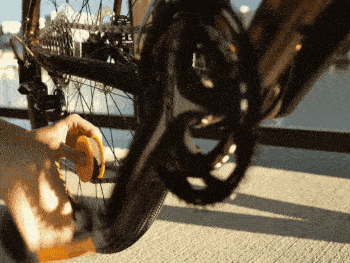 Simply hold the Bike Chain Oiler Roller between your fingers, press it slightly onto your chain and let your crank rotate backwards. Everything else happens automatically. Two to three turns of the crank – that´s it.
Bike Chain Oiler Roller´s semi-soft lubricator wheel adapts perfectly to the shape of the chain – surrounds it – and lets the oil penetrate between the plates and over the rollers up to the pins. It stores any type of low to medium viscosity chain oils in its microporous and fluid-conducting body. Once filled, its capacity is sufficient to lube your bike chain up to ten times, before you just refill a little oil.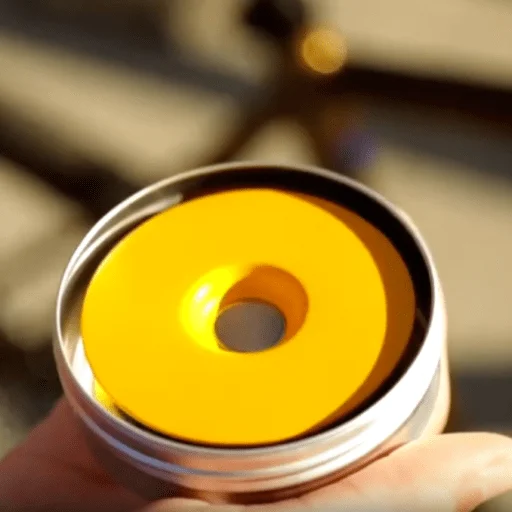 When you hear that your chain requires care, it's actually too late! On the road with a dry chain, steel on steel causes unnecessary wear. And as the lubricating film decreases, quite a lot of performance also gets lost.
Technically Bike Chain Oiler Roller is one of a kind: Its special disc design ensures that the inner lubricator wheel rotates under slight pressure on the bike chain and delivers the oil reliably and evenly to your chain. No oil splashes around, no oil leaks when you carry the Bike Chain Roller in your pocket. Move it, shake it – nothing will happen.
For ease of use,  Bike Chain Roller has finger moulds for a secure grip. You can stick the Bike Chain Oiler Roller to any metal surface in your workshop simply magnetically – so it's available whenever you need it. Snap! Bike Chain Oiler Roller sticks magnetically to any metal surface.