Adjustable Baby Car Mirror
Always have full sight of your precious infant and surroundings with the Extra-Large Wide angles this mirror provides.
When we design our products, the one thing we have in mind as our top priority is YOUR precious baby and its safety. That is why we have designed this mirror with a shatter proof acrylic glass surface so it can withstand any impact anytime. Have a piece of mind knowing your precious cargo is safe at all.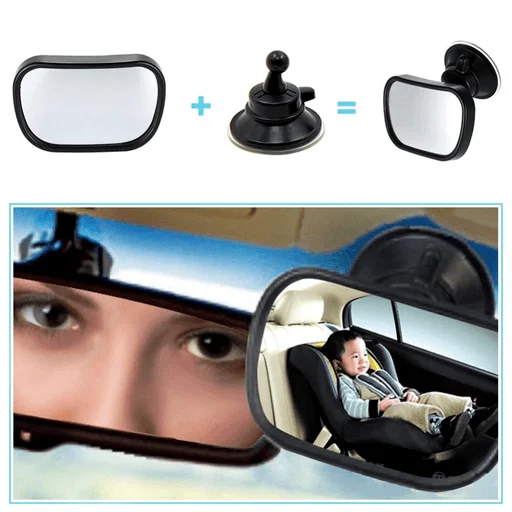 The mirror is connected to a head rest mount separately, which allows for full maneuverability in all angles of your vehicle so you are comforted with the ease of viewing your rear facing baby car seat